What Wildbook should this feature be in? => Whiskerbook
Hi !
I hope you're doing well

When we created the locationIDs, I hadn't really understood that they corresponded to the perimeter used to make the matches, I thought the matches were always against all the photos in the database.
Consequently, we would need the following modification :
Could you please create "Europe" and below the countries "France", "Italy", "Switzerland", "Germany", "Belgium", "Luxembourg"?


Could you delete the current location IDs "France", "Ain", "Doubs", "Haute-Savoie", "Savoie", "Isère", "Jura", please (it won't be to much of a problem I hope, as all the encounters in these locationIds have already been deleted)?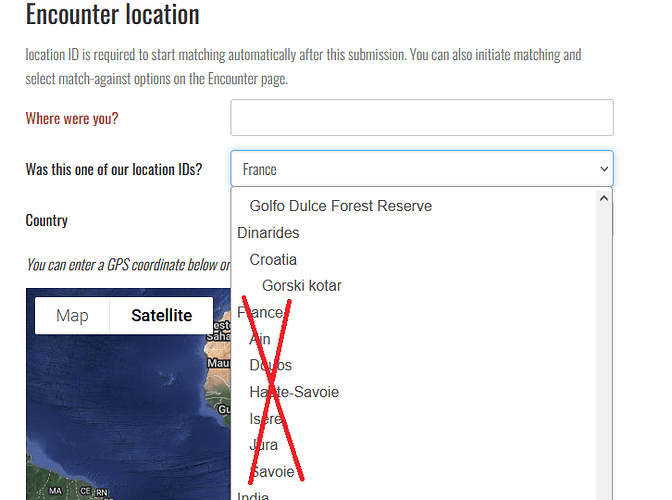 Thanks a lot for your help