In which Wildbook did the issue occur? ACW
What operating system were you using? Windows 10
What web browser were you using? latest chrome
What is your role on the site? admin & researcher
What happened?
The original, system-placed annotation appeared too small (mostly on cheetah's tail) so the researcher added a manual annotation. The new annotation now displays smaller in the encounter gallery than it does in the manual annotation screen: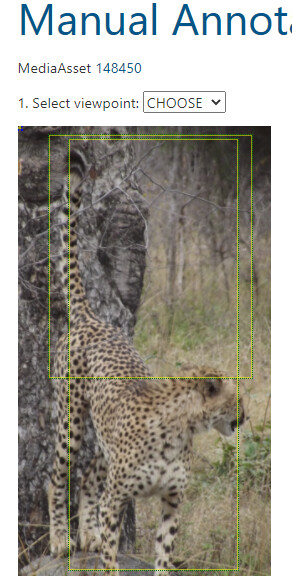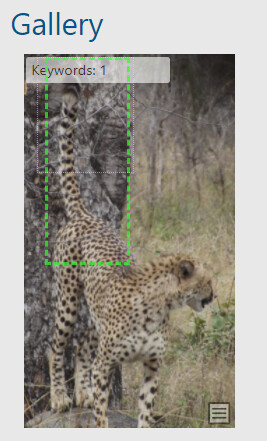 Encounter link: Wildbook for Carnivores | Login
I've added this to an existing bug report (being tracked as: WB-1634) for the follow on issue regarding the match results being for only the smaller annotation as displayed in the encounter gallery here: Annotation offset in match results - matching against grass rather than animal
But the issue of the annotation displaying differently on the Add annotation screen and on the encounter gallery image, has been previously fixed by @MarkF per: Annotations are materially offset on media assets.
So I'm not sure why it seems to be happening again? So weird.
And once again, I see that this media asset is overly portrait - very tall image and not very wide. That appeared to be a factor previously.
Your assistance would be very much appreciated.
Thanks!
Maureen