Hi !!
What Wildbook should this feature be in?
Whiskerbook (+ maybe all of them ?)
What would you like to see?
Currently, when the animal is overexposed or underexposed in the image (which happens regularly on the trail cameras), the performance of the identification algorithm deteriorates significantly.
By correcting the brightness of the lynx by hand, the algorithm works again as usual.
It would be preferable for the software to make the brightness adjustments itself so that the area of ​​interest is well exposed.
Here is an example with the image that I darkened by hand at the top to enhance it and the same original image at the bottom, see the big difference in the efficiency of the software (this lynx is 2826_BDN_I_RLF).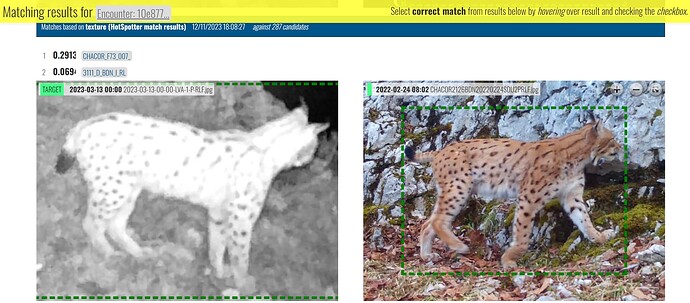 How would this functionality help you?
It would be a significant gain in detection efficiency for all users and time saving for experienced users who do it by hand.
Thanks


Lucas