In which Wildbook did the issue occur? Manta Matcher
What operating system were you using? (eg. MacOS 10.15.3) MacOS 10.15.6 (also happened on a PC)
What web browser were you using? (eg. Chrome 79) Chrome 88
What is your role on the site? (admin, researcher, etc) Admin
What happened? A feature region was added incorrectly, so the researcher deleted that feature region to create a new one. The new feature region only showed up as one that was matchable with the old inactivated Chris Town algorithm. We couldn't run a search with Hotspotter or PIE. This happened once before, but in that case they deleted the other encounter and reuploaded. There seems to be an issue with creating subsequent feature regions.
You can see that the new feature region isn't matchable with the newer algorithms in the screenshot below.
https://www.mantamatcher.org/encounters/encounter.jsp?number=21b54b5b-558d-495b-bb5d-48a6e5c10b75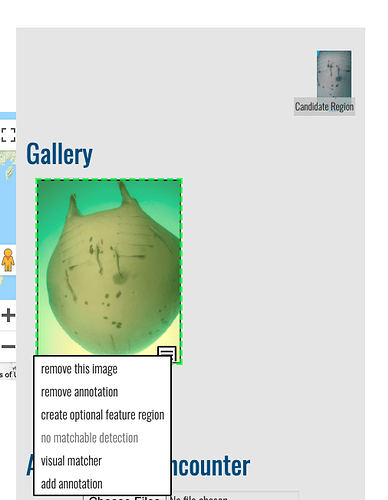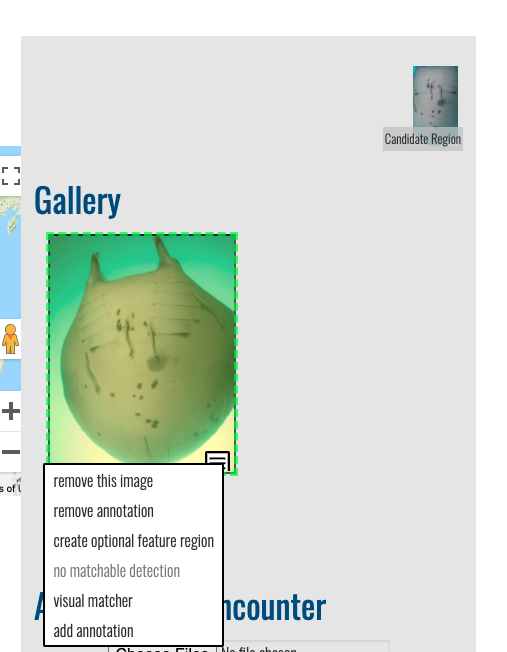 What did you expect to happen? To be able to create and match from a new feature region without having to delete and reupload an entire encounter.
What are some steps we could take to reproduce the issue? Try to create a matchable feature region with this encounter: MantaMatcher
If this is a bulk import report, send the spreadsheet to services@wildme.org with the email subject line matching your bug report