In which Wildbook did the issue occur? ACW
What operating system were you using? (eg. MacOS 10.15.3) Win 10
What web browser were you using? (eg. Chrome 79) Chrome
What is your role on the site? (admin, researcher, etc) Admin
What happened? Researcher was doing manual annotations on encounters where system had not detected animal in image and when I returned to examine the results there was no bounding box and the message Detection status: processing was present on multiple Media Assets.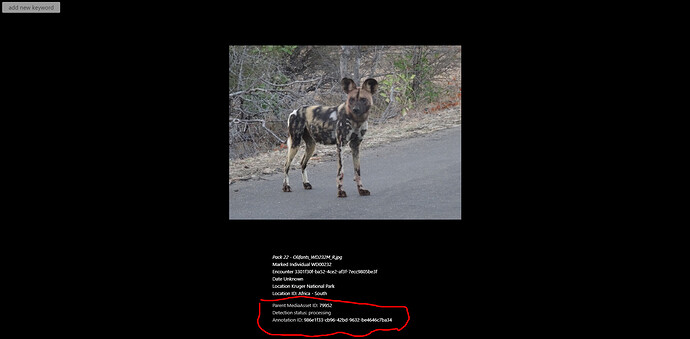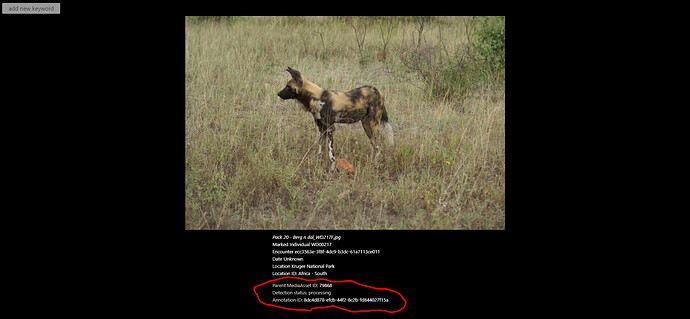 Multiple encounters are in this state
What did you expect to happen? An annotation box be created so matching could be kicked off.
What are some steps we could take to reproduce the issue? No idea - possibly bad connection or interrupted connection?