In which Wildbook did the issue occur? IoT
What operating system were you using? (eg. MacOS 10.15.3)
MacOS 12.4
What web browser were you using? (eg. Chrome 79)
Safari 15.5
What is your role on the site? (admin, researcher, etc)
Researcher
What happened?
Tried to remove an individual from incorrect ID to assign to the right one.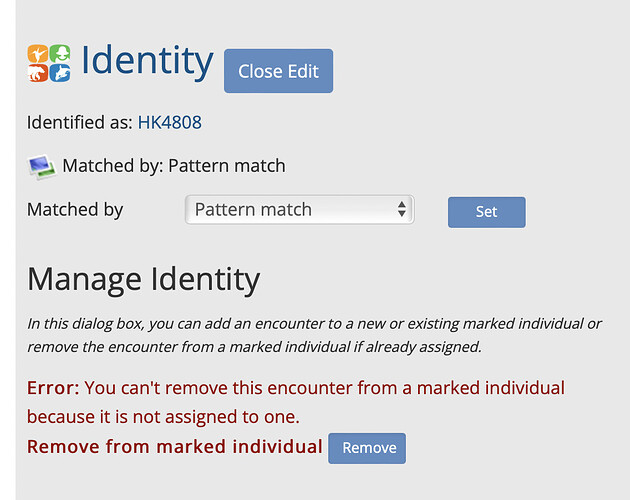 The ID is still listed and the error in the image shows up when clicking "Remove". Can't assign to correct ID now.
What did you expect to happen?
The incorrect ID should be removed, and the options for New Individual/Existing Individual pop up.
What are some steps we could take to reproduce the issue?
Have a look at this encounter please: Internet of Turtles
Thank you for your help as usual!
Best,
Steph