What Wildbook should this feature be in? ACW
What would you like to see?
Currently, the list of viewpoints available to choose from when adding manual annotations has only one "down" option. We regularly have images that contain dogs lying on one side or another where their bellies are viewable along with one or other side. Currently, because we only have 1 "down" option, we have to choose straight "right" or "left" in order to try to get a match that includes that viewpoint. So "down" becomes almost un-usable and yet it's a common viewpoint - in the image below, there are 3 "down" related viewpoints, only one of which is "down" only (in front of the tree):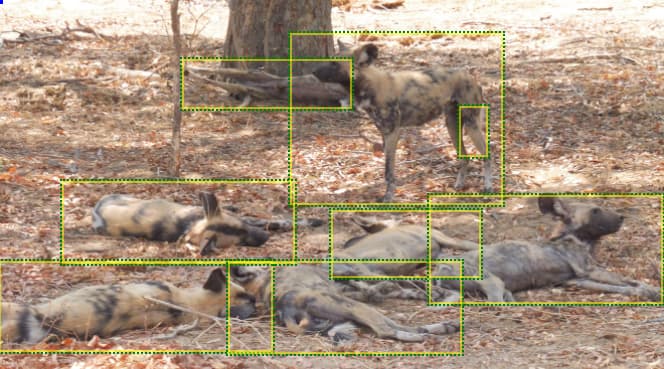 How would this functionality help you?
Patterns on their bellies could be captured and matched against as separate from any left or right viewpoints. Also, it makes the viewpoint much more accurate.
We'd like to add: downfront, downback, downleft and downright, please.
thanks!
Maureen
cc: @PaulK