I'd love to see this (adult / subadult / juvenile / pregnant) in whaleshark.org as well!
Hi Simon,
I've made an internal ticket for adding this to whaleshark.org. For tracking purposes
this ticket is WB-627.
I'll move this over to feature requests for now, and barring any objections we'll get it done.
Thanks.
Now configured and visible on whaleshark.org: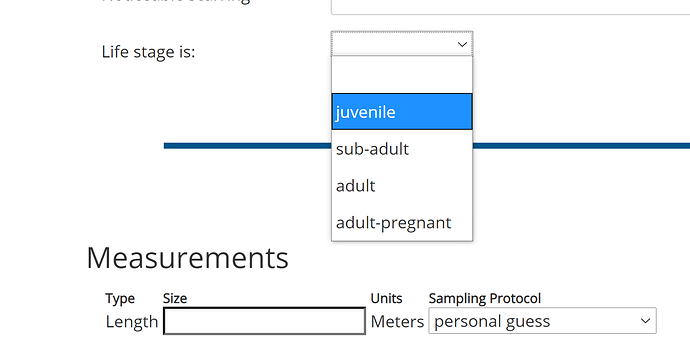 THANK YOU!!!
That's brilliant. Much appreciated.
I posted this to our whale shark research Facebook page – Gonzalo from LAMAVE suggested that a 'Neonate' life stage be added as well. Rare occurrence, but a good idea.
Thanks,
Simon.