In which Wildbook did the issue occur? ACW
What operating system were you using? Win 10
What web browser were you using? latest chrome
What is your role on the site? admin & researcher roles
What happened?
Went to the Search in the top menu, selected "Individual Search", then went to "Social Filters" - here is states "No social units have been defined" but that's incorrect.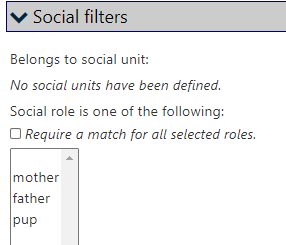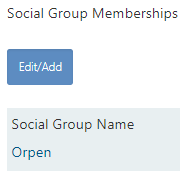 What did you expect to happen?
I should be able to enter a social unit name like "Orpen" or "Skukuza" and get a list of individuals assigned to that pack.
cc: @paulk FYI