What Wildbook are you working in? ACW
What is the entire URL out of the browser, exactly where the error occurred?
4 URL examples are below, screenshots included.
The researcher is running matches using "My data" as his only checked match criteria. He has 15k+ encounters assigned to him of this species and around 450 marked individuals, the majority of which have right side profiles included. So we would have expected to see more right profiles included in the candidate batch than 2 or 3 and also would not expect to see the same annotation proposed as the only match result for each of the 3 matches run, although if only 2 or 3 candidates were selected by the system to match against, it's less surprising to see the same one show up in all 4 match results.
Examples below from researcher:
Blackbeard: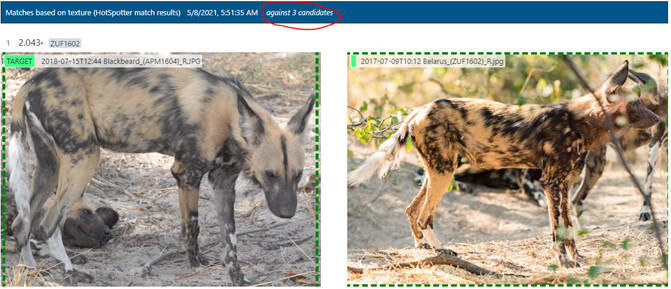 Camargue: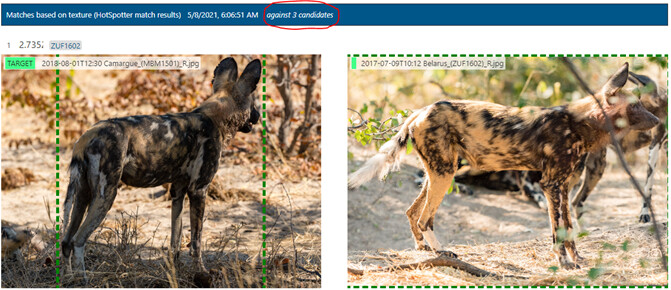 Caftan: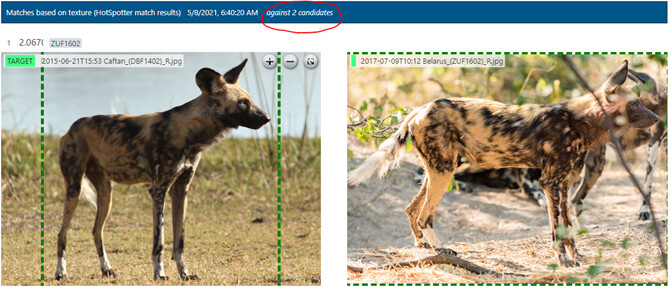 Cascade: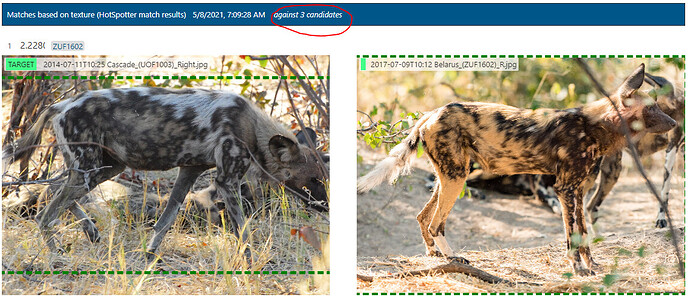 Another note - the hotspot coverage on each of the above proposed matches looks more random than I'm used to seeing and doesn't appear to match between target & match hotspots other than in a more generalized way in the areas where it seems to be somewhat/possibly similar. Not sure if this is expected either but it's another element of these match results that appears odd and not similar to my experience with hotspot inspections in the system in general.
Thanks
Maureen
cc: @PaulK