What operating system were you using? (eg. MacOS 10.15.3)
MacOS Ventura 13.4.1 (22F82)
In which Wildbook did the issue occur?
Manta Matcher
What web browser were you using? (eg. Chrome 79)
Firefox
What is your role on the site? (admin, researcher, etc)
Researcher
What happened?
I kept receiving the following error messages when running matches. I tried waiting a few hours, clearing all cookies and history from the browser, logging out and in, and waiting longer. I received the same error message with different individuals and 'matches'. I am going to continue to try different troubleshooting methods, but wanted to ask here also.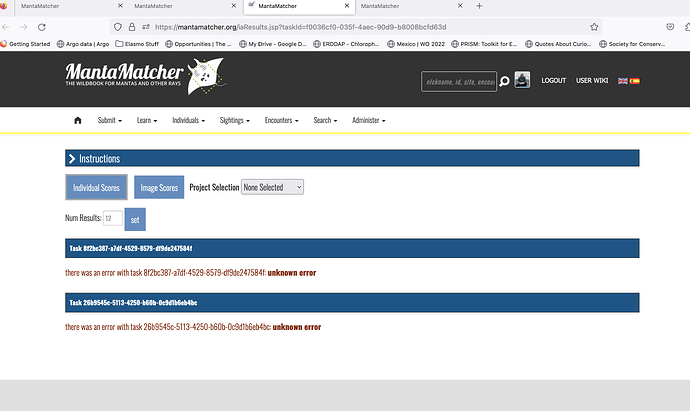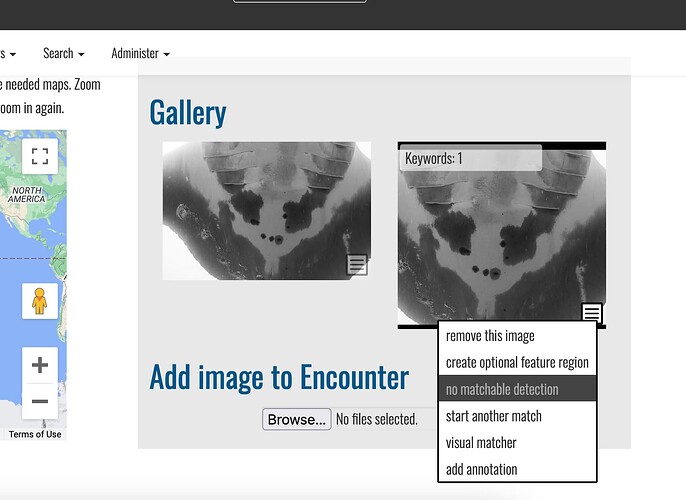 What did you expect to happen?
I expected that logging out and clearing the cache might help, but it didn't.
What are some steps we could take to reproduce the issue?
Try to run a match from a selected feature region.
Thank you so much for your time and help!