What Wildbook should this feature be in?
Sharkbook
What would you like to see?
I'm helping Nikki Ladd (@nladd) and the Shark Experience team in New Zealand to submit their white shark (Carcharodon carcharias) encounters. It looks like machine learning has been implemented for dorsal fin IDs on the species, but we would like to incorporate other areas that are more useful for ID from underwater photos.
An example of the ID areas that Shark Experience (and other groups worldwide) use for white sharks is here: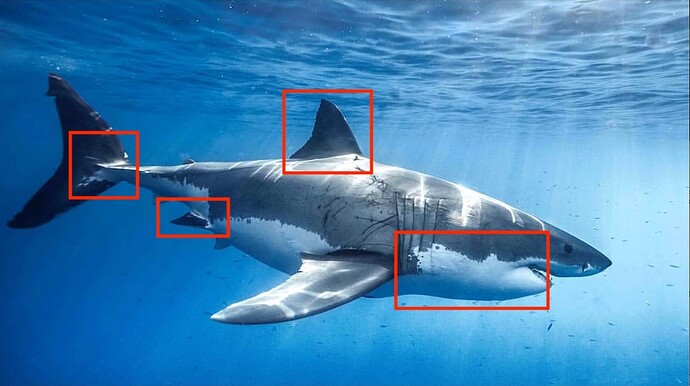 How would this functionality help you?
Adding additional ID areas would improve functionality of Sharkbook for identifying white sharks from underwater photos.