What Wildbook are you working in? ACW
What is the entire URL out of the browser, exactly where the error occurred?
Encounter: Wildbook for Carnivores | Login
Match: Wildbook for Carnivores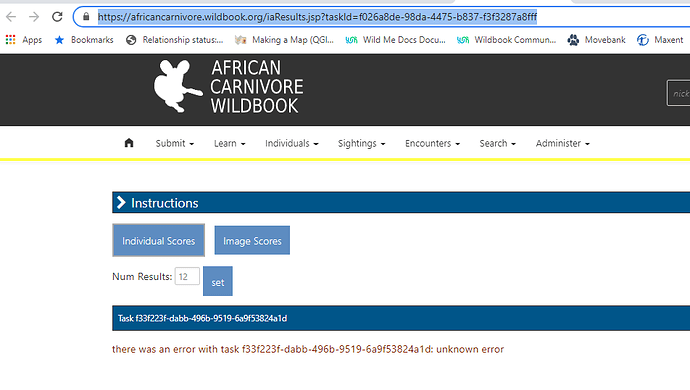 Encounter: Wildbook for Carnivores | Login
Match: Wildbook for Carnivores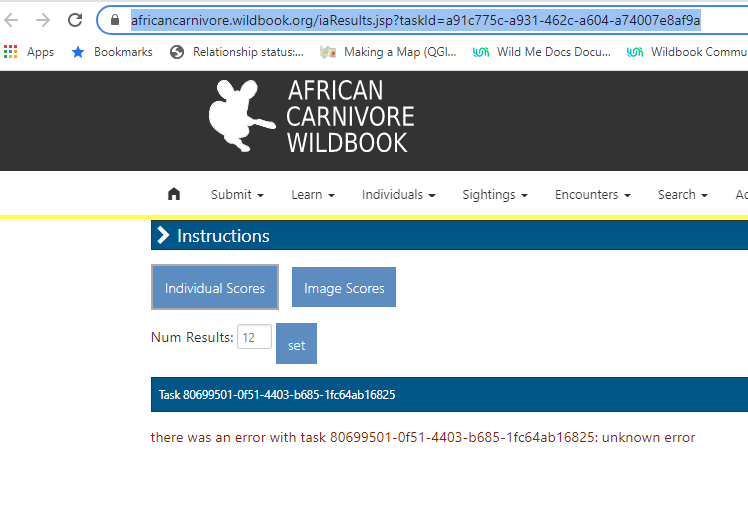 Can you describe what the issue is you're experiencing?
Issue has been ongoing for the researcher since she started trying to run new matches at 9am SA time, midnight PT today.
2 examples:
These 2 encounters had matching kicked off around 9am PT today. Both returned the same error message. Researcher reports she hasn't been able to get any match results from new matches run, today.
Researcher selected "start another match" and "my data" in her match criteria. Error messages returned on all match results run this way today.
I logged in as an admin and randomly selected an encounter and ran start new match" and got the same result:
Encounter: Wildbook for Carnivores | Login
Match: Wildbook for Carnivores
Help please!!!
thanks
Maureen