Hi@Anastasia
Kindly assist me in adding relationship especially for the mother and foal.
Here is the link:
https://zebra.wildme.org/individuals/fc31779c-e7f8-448e-a3f3-1301e68158b8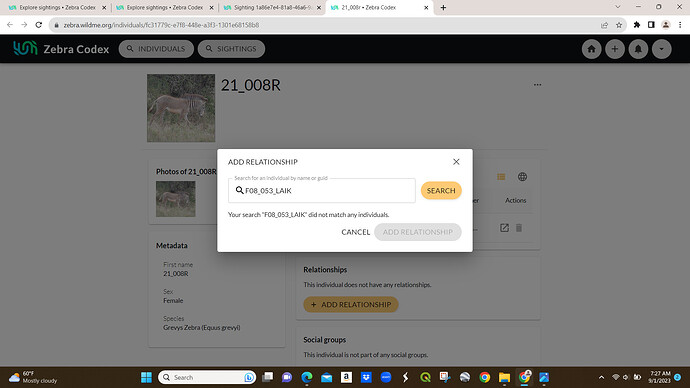 I wasn't able to find 21_008R when I tried to set a relationship from F08_053_LAIK's page, either. It gave me results in the search, but none were for 21_008R. I'll leave this request open until we find a workaround or until the ticket for the search bug is resolved.
We rarely get results in the search. That will help us too.
All the best!