What Wildbook are you working in? Flukebook
What is the entire URL out of the browser, exactly where the error occurred? Flukebook
Can you describe what the issue is you're experiencing?
The annotation for the whale is completely off - it is around water rather than the whale. Also, the annotations for all of the matching candidates are also very strange. They are mostly going the wrong way across the whales. Attached are some screen shots of a couple of the matching candidates (not sure if they are uploading properly).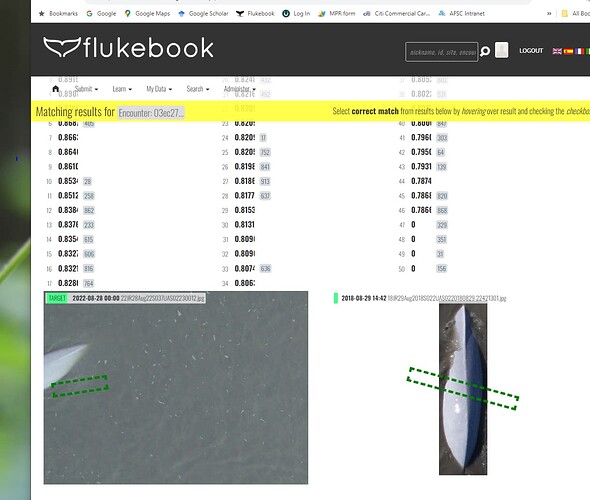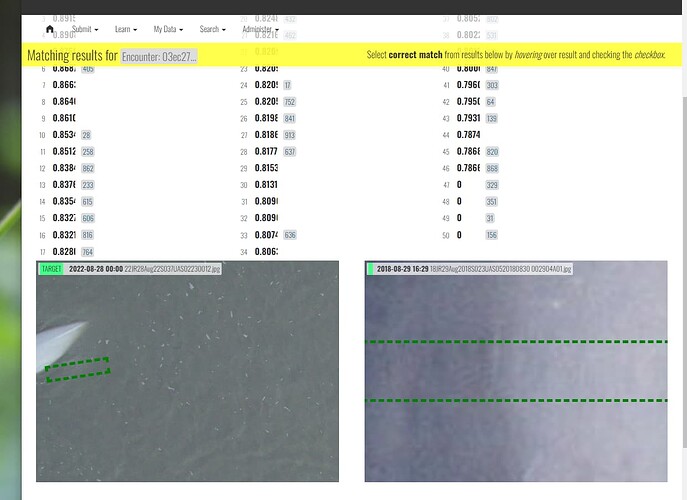 Can you provide steps on how to reproduce what you're experiencing? Just looking at the matching candidates for encounter 03ec272d.
If this is a bulk import report, send the spreadsheet to services@wildme.org with the email subject line matching your bug report