Amphibian and Reptile Wildbook - Bombina variegata
→ Bulk import: "bf002f55-6fd5-4616-b884-d6cfbc10dad1" from 2022-01-22, 186 Encounters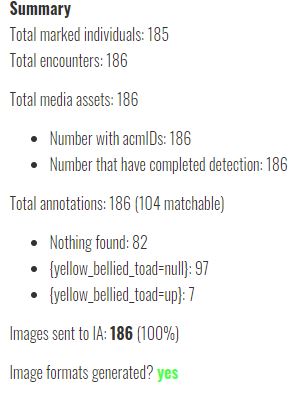 Unfortunately, the AI does not recognise about 50% of the individuals. The images from 2020 are not tailored to the individuals and the AI was not trained with them, I think that's where the problem comes from. A similar problem can also be observed with other bulk imports.
Is there a way to make this process more reliable in finding the individuals as well? Or would it be advisable to do the more time-consuming manual annotation for the cases? Since it's a large amount, I thought I'd better ask.
With the manual annotation, I am unsure whether the viewpoint "up" is correct? The other choices are only "left" and "right".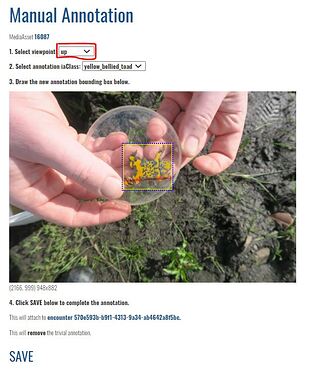 I will send the xlsx.file to services@wildme.org.
Thank you for looking at it! Any help is greatly appreciated!
Mona