What Wildbook are you working in? ACW
Examples:
https://africancarnivore.wildbook.org/individuals.jsp?id=82db644e-7166-4815-b964-3b7ffb13cffd
https://africancarnivore.wildbook.org/individuals.jsp?id=65f8df07-a067-45be-af34-5fc12990c461
https://africancarnivore.wildbook.org/individuals.jsp?id=1ef09589-9f9a-496e-abbe-e96ef7084d2d
https://africancarnivore.wildbook.org/individuals.jsp?id=07eb1c27-d61d-44e8-9919-36e5885849c7
I'm confused by what I'm seeing in the co-occurrences diagrams for individuals. Some of the #s displaying what I assume to be # of co-occurrences between the 2 linked individuals are zeros; some of the #s are starred - 0* or 11*, some are not.
In the screenshot below, CH00010's line doesn't have a # - I assume because it's being partially obscured by CH00096?
We really like having this co-occurrences info displayed on the individual's page so I'd like to be able to better understand how it works and what it's displaying.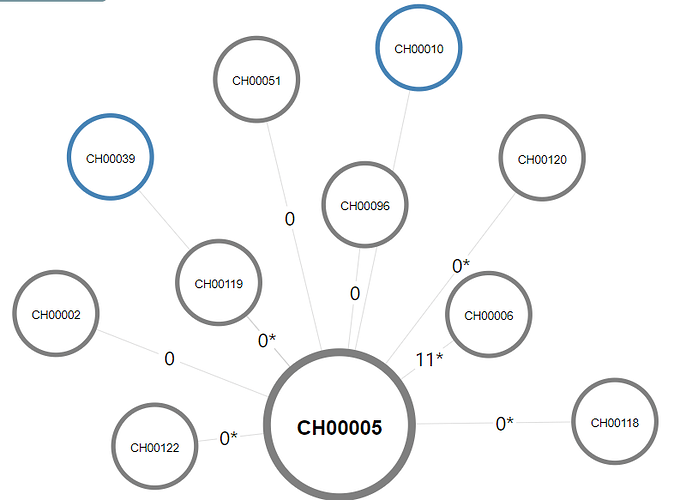 thanks
Maureen
cc: @PaulK