What Wildbook are you working in? ACW
What is the entire URL out of the browser, exactly where the new menu item occurred?
https://africancarnivore.wildbook.org/iaResults.jsp?taskId=9d140c66-37e3-4306-b9c2-238fcdf340d2&projectIdPrefix=EWT15WD-%23%23%234
Can you describe what the issue is you're experiencing?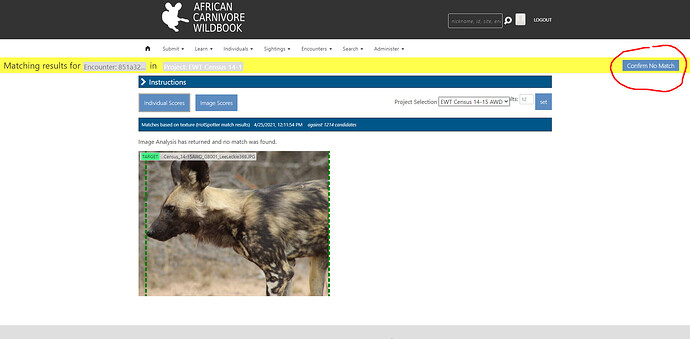 I do not know how to use this function and what happens if I do. I cannot find instructions in the Wiki under matching, or in the monthly WildBook news.
Can you provide steps on how to reproduce what you're experiencing?