We have a spread sheet called location corrector (UTM) where we record Gps X and Gps Y, Distance away and Angle. It has a formula that calculates the Updated Gps X and Updated Gps Y which is later converted into Latitude and Longitude in WGS 84. The end product is what we record as Lat and Long in Codex.
My question is.
1, Why do we have to record again Distance to group and Direction to group in Codex animal metadata.
2, If we have to, is it possible to have the 2 columns Distance and Direction in the Wildbook standard format excel so that its uploaded direct to Codex?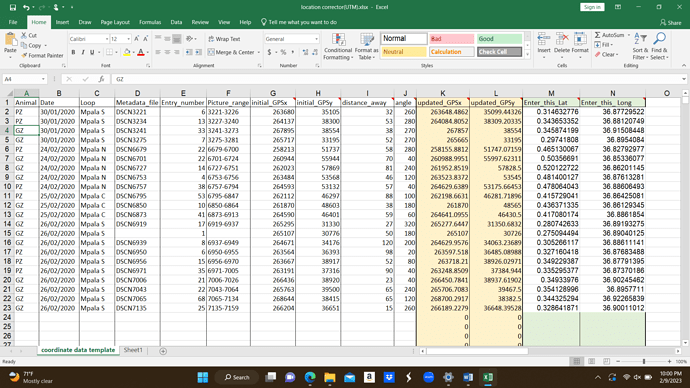 Thank you.