I am a wildlife enthusiast and a photographer from Srilanka. Together with some friends of mine I started a project to conserve the SriLankan leopards in national parks.
And I recently came to know about your awesome project which covers our requirements and vision.
So i started trying out the components and was able to get started with the IBEIS docker image.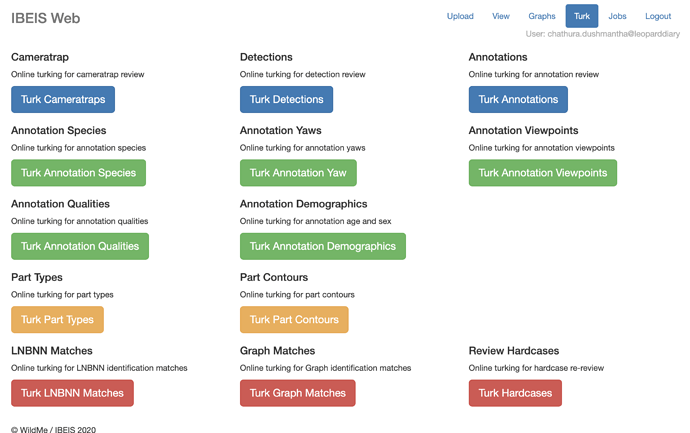 Now im finding it hard to get some work done with this module as a stand-alone component.
What I was expecting to do with this was,
Upload some images of the known leopards
Maybe annotate or mark the spot patterns of each individual?
And run identification on another image of the same/different leopard and view similarity.
This is based on my general knowledge on how things work in identification algorithms.
I would like to know how to get this module working in the functional level. Is there any documentation i can refer to?
The documentation at http://erotemic.github.io/ibeis seems to be code level documentation and not app functional level