What Wildbook should this feature be in?
All of them, I guess ? / Whiskerbook, as far as I'm concerned

What would you like to see?
Hi !

Sometimes the AI ​​is wrong about the viewpoint, it labels the picture as a right flank when it is a left flank for example.
If I have understood correctly, the procedure is to make a new annotation, which then creates a new encounter and we delete the initial encounter.
This poses a problem when there are several photos in the encounter.
Here is an exemple : Whiskerbook | Login
Here is another one : Whiskerbook | Login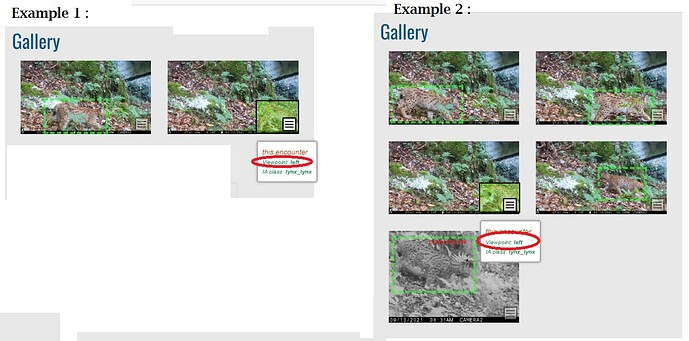 In a case like this, it would be necessary to be able to modify the erroneous annotation without creating a new encounter, or at least to be able to also import the other picture in the new encounter.
Maureen explained to me that this change would be complicated to implement, but it would be very useful so I still suggest the evolution request.
A workaround solution may be easier to implement: when making an annotation, the logiciel could give the choice of creating the new encounter with only this annotation, or by also copying the other photos from the current encounter ?