What Wildbook are you working in?
Reptile and Amphibian Wildbook
Can you describe what the issue is you're experiencing?
Encounter.mediaAsset0 column is not uploading in Bulk Imports. I can't find any errors in the xlsx file and even if I change the xlsx file, nothing changes for the upload. The same problem occurs with other spreadsheets.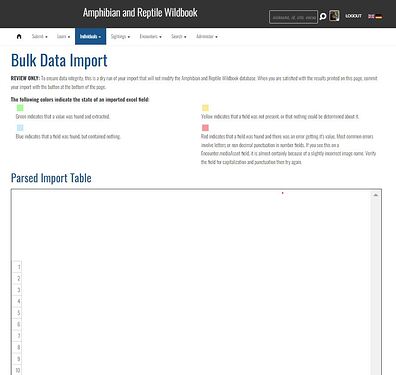 I will send the spreadsheet right away.
Thank you for having a look!