What Wildbook are you working in? ACW
What is the entire URL out of the browser, exactly where the error occurred?
Encounter: Wildbook for Carnivores | Login
Add annotation screen: Wildbook for Carnivores | Login
Can you describe what the issue is you're experiencing?
I was trying to add an annotation on this dog: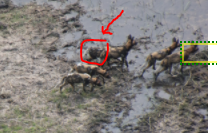 And when I clicked on the 2nd corner of the annotation, it set itself way off to the right of the image: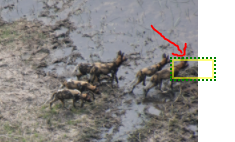 I think this may be related to the fact that the media asset is fairly "tall"; not a standard image ratio of height to width, if that makes sense.
Is there anything that can be done to fix this?
thanks!
Maureen