What Wildbook are you working in? IOT
What is the entire URL out of the browser, exactly where the error occurred?
Can you describe what the issue is you're experiencing?
There was a previous issue with the public encounters submissions to the Red Sea Turtles Project where they would show up as NA encounters. (here is the link for this thread: N/A encounters from public submitters in projects ).
It is still working and I am able to edit the encounter on the encounter page itself and run the identification but from the match results page it does not allow me to match it directly and I can only do this from the encounter page itself as it tells me I am not authorized to edit it.
Can you provide steps on how to reproduce what you're experiencing?
Running an identification match from a public encounter while logged into our account.
I have also added some screenshots below.
This is not a big issue as I still am able to work with it but just thought it might be something to look into.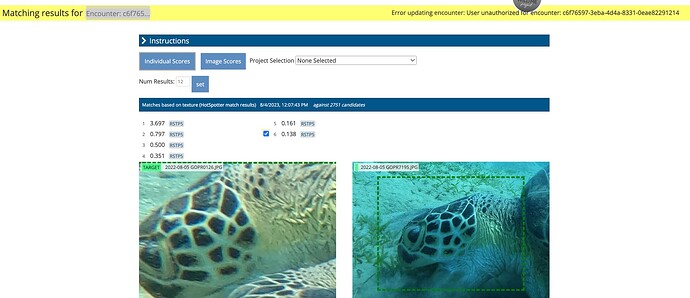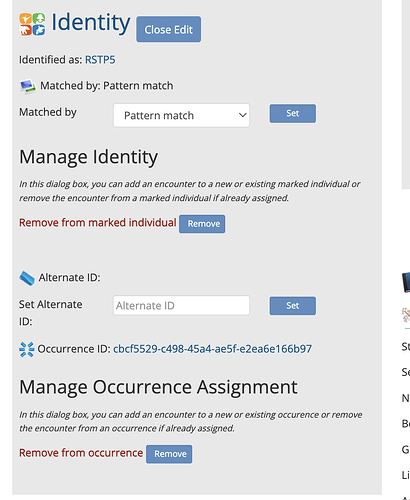 If this is a bulk import report, send the spreadsheet to services@wildme.org with the email subject line matching your bug report