What Wildbook are you working in?
Manta Matcher
What is the entire URL out of the browser, exactly where the error occurred?
Can you describe what the issue is you're experiencing?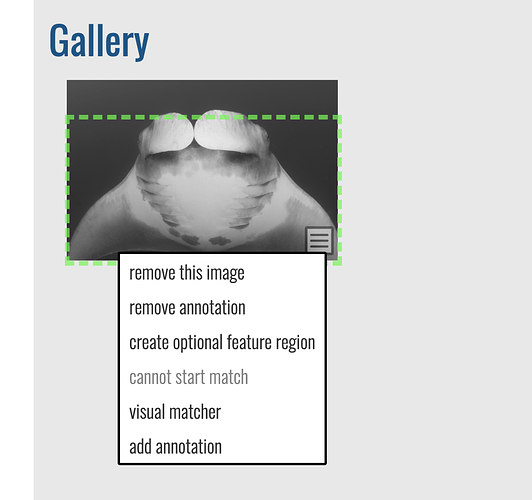 I am wondering about why the tool says 'cannot start match'. I am matching mantas visually, but each time I need to sort through every encounter in the Yucatán to find a match (if it exists). I have found matches after sorting through many individuals that are very obviously not matches. I thought that the most similar candidates would be suggested first, but that doesn't seem to be happening. I am wondering if I am doing something wrong?
Can you provide steps on how to reproduce what you're experiencing?
Open an unassigned encounter and search for a match.
If this is a bulk import report, send the spreadsheet to services@wildme.org with the email subject line matching your bug report
Thanks so much for your time and consideration!