Not sure if this is a support or bug report or simply a feature request? See issue below. thanks!
What would you like to see?
Add the Default ID to the Shapefile export. The Shapefile export is very useful however the individual is identified by an alpha-numeric string without their default ID / name, which doesn't give the researcher the ID info they need to understand that data point: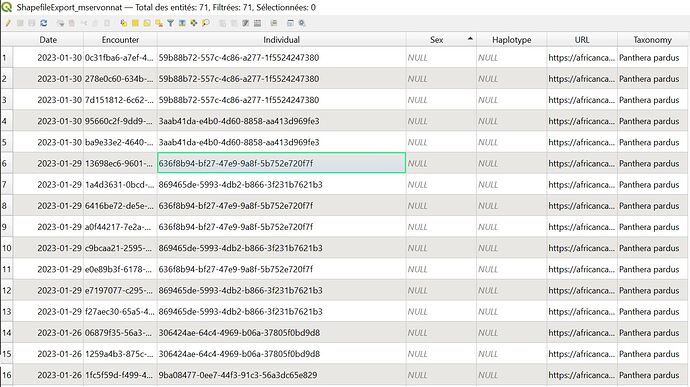 Hopefully this will also then populate the Sex column as well, which isn't populating currently - bug?
How would this functionality help you?
It would put all of the researcher's necessary datapoints into this export, and remove the need for additional cross-referencing and digging to determine which ID'd individual relates to which row in the export.
Thanks
Maureen