What Wildbook are you working in?
sharkbook
What is the entire URL out of the browser, exactly where the error occurred?
Can you describe what the issue is you're experiencing?
I bulk imported a small subset of my data, but detection is not happening. I am getting the message 'Still waiting for detection. Refresh to see updates." when I click on the hamburger menu of any of the given images. The upload seemed to work fine, and the images matched the spreadhseet (see attached).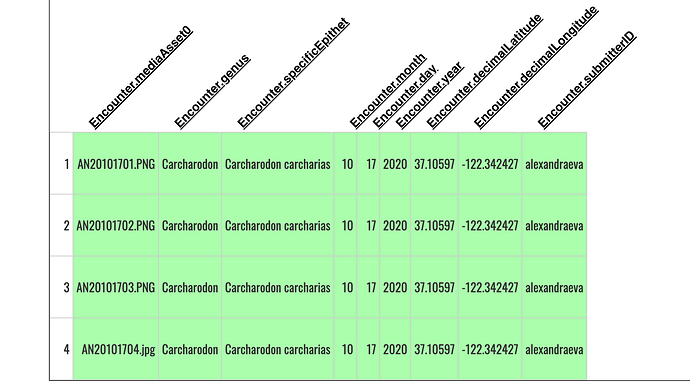 Can you provide steps on how to reproduce what you're experiencing?
If you go to any of the encounters I have uploaded, you can see that the image has not been detected (no bounding box).
If this is a bulk import report, send the spreadsheet to services@wildme.org with the email subject line matching your bug report