Hello again, as I am learning to use and gained the privilege to send the images to the IA, I clicked to send the bulk import so the IA could establish the squares to analyze where the dolphins are. But, in the middle of the process, I was suddenly logged off the internet, so it isn't finalized. But every time I log in again, the process is frozen, it doesn't continue where I left it on. As can be seen on the print screen below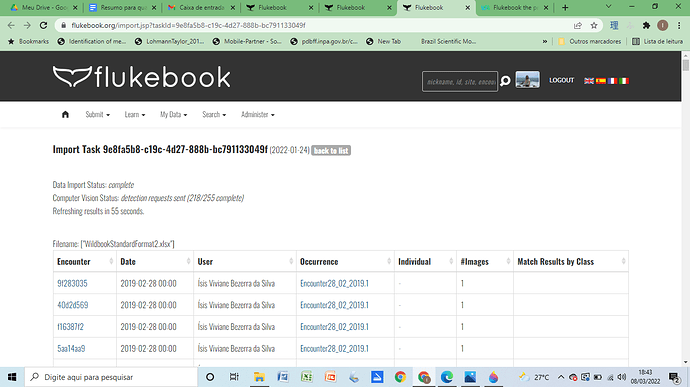 continues on 218 images, indefinitly.
What can I do in this case?
My best regards, Ísis Viviane.