Hi I am unable to assign giraffes preferred ID according to my study area, Giraffespotter keeps telling me access to this resource is limited and an invite to collaborate is pending.
When I clink on rapid assessment and view, to select a new name for the encounter etc. the system tells me user unauthorized.
So i have successfully update using bulk import sent to identification etc.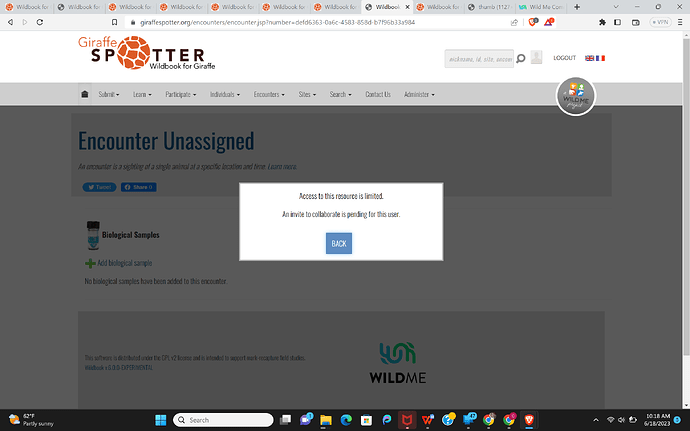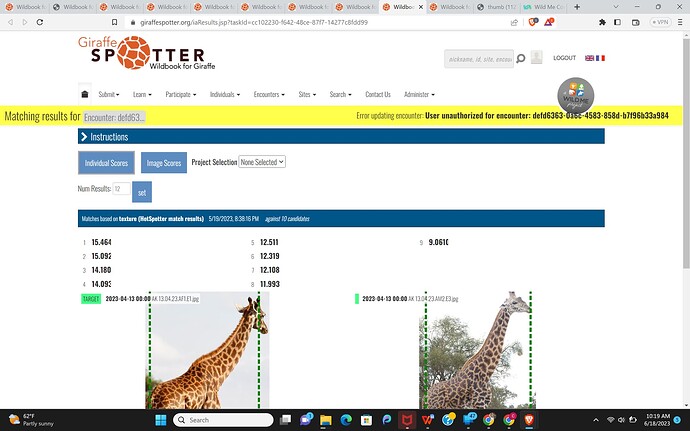 my next step is to start updating them as new encounters, label them etc. Can you please guide me through.